Fashion for traveling and city break is at its best. When planning a trip, one of the elements is choosing the right accommodation. The Airbnb portal is very popular, where you can find accommodation virtually anywhere in the world. Do you visit the capital of the Lubusz Province? Find accommodation Airbnb Zielona Góra.
What is Airbnb?
"Sharing a couch" is a slogan that is closely related to the Airbnb website. This is where you can find a room in a few moments. Just find an available accommodation, contact the host and pay for your stay. At this moment Zielona Góra there are 61 nights on the website.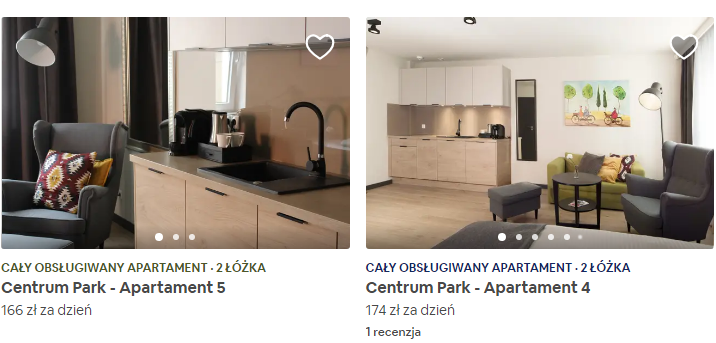 Accommodation Airbnb Zielona Góra
Zielona Góra is a city that strives to combine tradition, history and modernity. It is here that the annual wine festival takes place and numerous conferences and business meetings of various industries are organized. Regardless of whether you want to spend a weekend or visit the city in a professional place in Winnabrada, it is worth taking care of the right accommodation. Apartamenty Centrum Park is a comfortable accommodation in the heart of the city, which is located next to the revitalized Sowiński Park. Available rooms are equipped with comfortable beds and spacious bathrooms.
When looking for accommodation in Airbnb Zielona Góra, it is worth to book a stay at Centrum Park,
Contact us and book accommodation Airbnb Zielona Góra. Choose Center Park and spend a special time in Winny Graje.