Bike route Zielona Góra Wagmostaw, Wagomostw – former Luisa Valley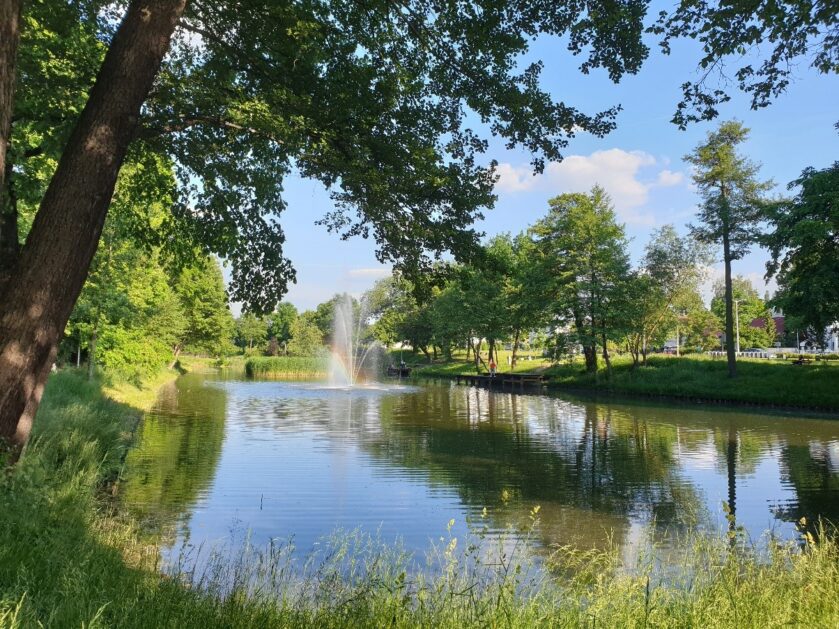 The cycle route should take 12 minutes, the route is 3.1 km long. We set off from the flats and then turn right into Kaspra Twardowskiego Street and Konstytucji 3 Maja Street. Continuing on the road, we turn slightly left into Wrocławska Street, where we then head towards Kupiecka Street. Staying on this street, we turn into Niepodległości Avenue. We continue the route until we reach the Roman Dmowskiego roundabout, where we later take the second exit into ul. Keeping the same route, we will reach the next roundabout, where we will take the second exit towards Sulechowska Street. Being on the same street later we turn right and enter the housing estate of Dolina Zielona. Wagmostaw is on the right.
Such a major attraction is the Wagomostaw itself, which is located in the Green Valley housing estate in Zielona Góra. Nowadays, it is a place intended for rest and walking. Therefore, if you go there, check out our post Wagmostaw – Tourist Attractions in Zielona Góra, where you can see a photo gallery of the magical place for Zielona Góra inhabitants.