Zielona Góra cycling route – Gesnik Valley Park in Zielona Góra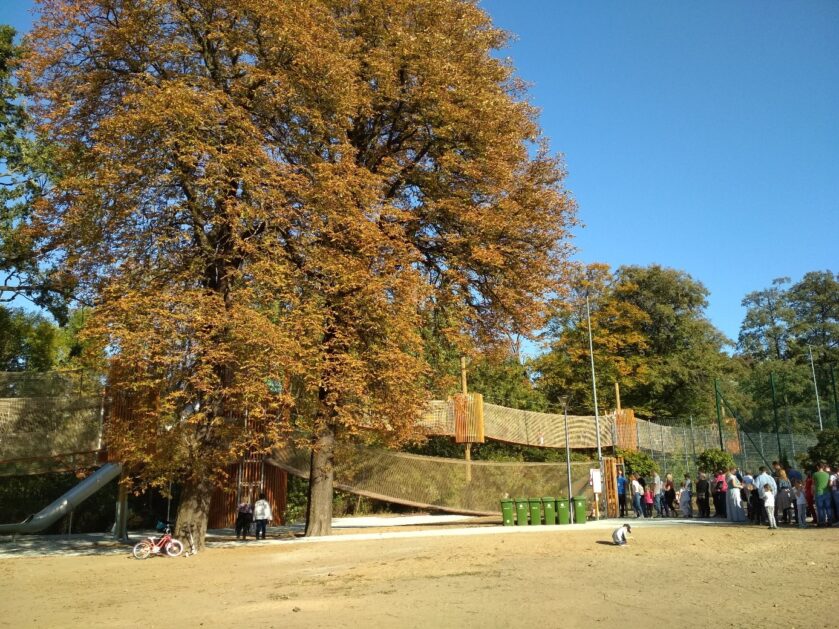 The cycle route should take 12 minutes, the route is 3 km long. We set off from the flats in the northern direction, along Konstytucji 3 Maja Avenue. Being on the main road we turn slightly left to Wrocławska street. Staying on Wrocławska street we go straight ahead in the direction of Kupiecka street. We keep to this street until we reach the roundabout of Anna Borchers, where we take the second exit into Stefana Batorego. Keeping to the left we turn right into Ludowa Street, where later we drive along this street for 700 metres. Then, we turn left into Źródlana Street, where our destination is located on the right side.
Gesnik Valley Park in Zielona Góra- what is worth seeing?
The Gęśnik Valley is a great place to spend time with family and friends. There are a lot of attractions waiting for you, such as an outdoor gym, Orlik or a traffic town, so if you are thinking about visiting this place, check out Zielona Góra Gęśnik Valley – Tourist Attractions for the whole family.